Gooseholme Bridge Timelapse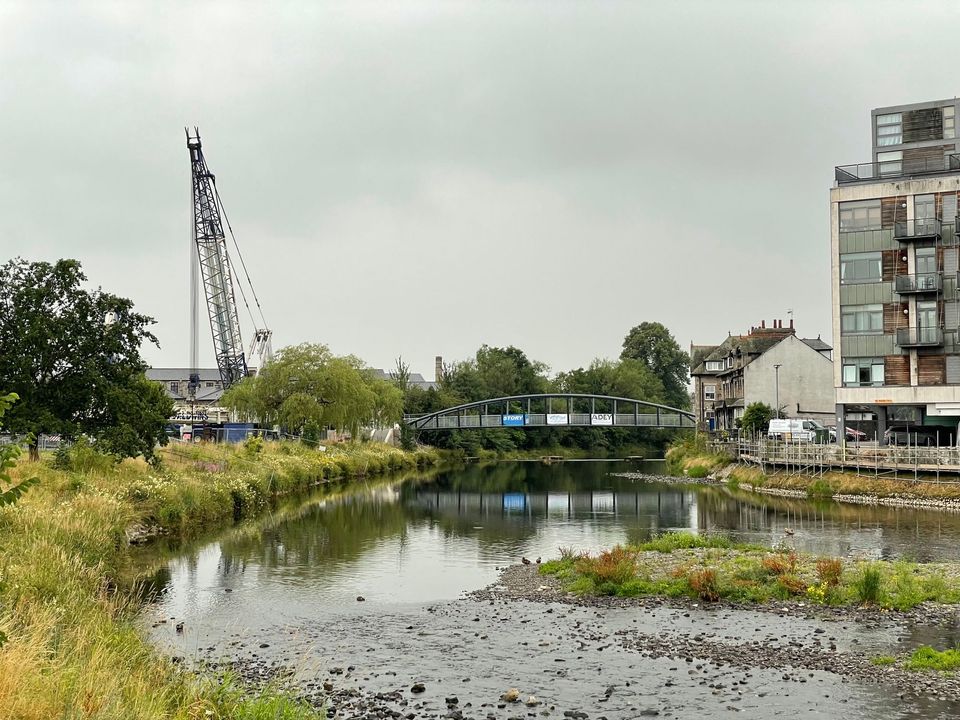 After Storm Desmond in 2015, our local footbridge over the River Kent was deemed unsafe and demolished. It wasn't in great shape anyway. As part of the flood resiliency works for Kendal, they decided to rebuild the bridge as a single, 55m span with no supports in the river.
The bridge arrived in 4 pieces (so that it was possible for it to negotiate the narrow Kendal streets) and was assembled on site. Of course, that begs the question of how you'd actually get a bridge that size into place. The solution was to install a massive crane to lift it  across the river to its final location.
I decided to set up a time-lapse to record the event. It also gave me a chance to dig out my TimeLapse+ controller and play with it a bit more. This isn't a technically complicated time-lapse but I wanted to shoot it in enough quality to support a 4K ProRes result.
To shoot the still images for the time-lapse, I used a Canon 5D Mark IV with a 24-105mm f/4 lens. It was shot at 24mm to capture the entire view and images taken every 10 seconds. I shot full-size raw in order to allow the best chance at image adjustments afterwards. The TimeLapse+ was in control of the shutter speed and aperture. Not a challenging job for it to drive but it did it beautifully. Just over 900 images were used to build the sequence.
The video was created with LRTimelapse 6 and the output set to a letterboxed 16:9 422 ProRes export. I ended up generating two versions of the video. One was the full view at 24mm. The other was a crop (probably equivalent to 35mm but still at 4K) to show closer detail on the bridge. The final editing was with Final Cut Pro (to add the titles and stitch the two versions together).